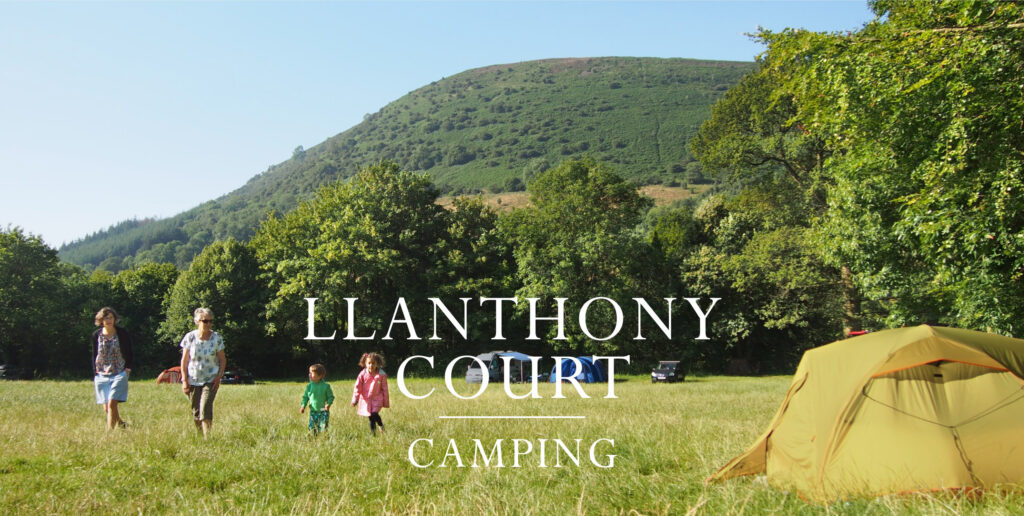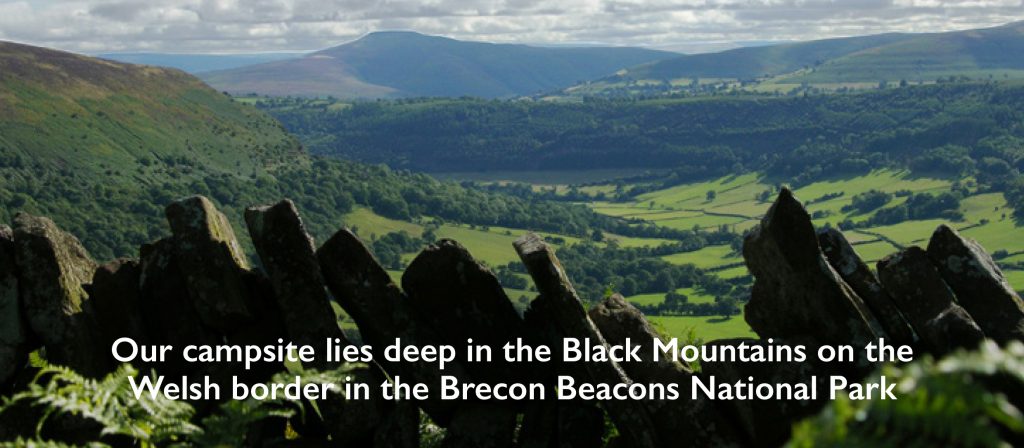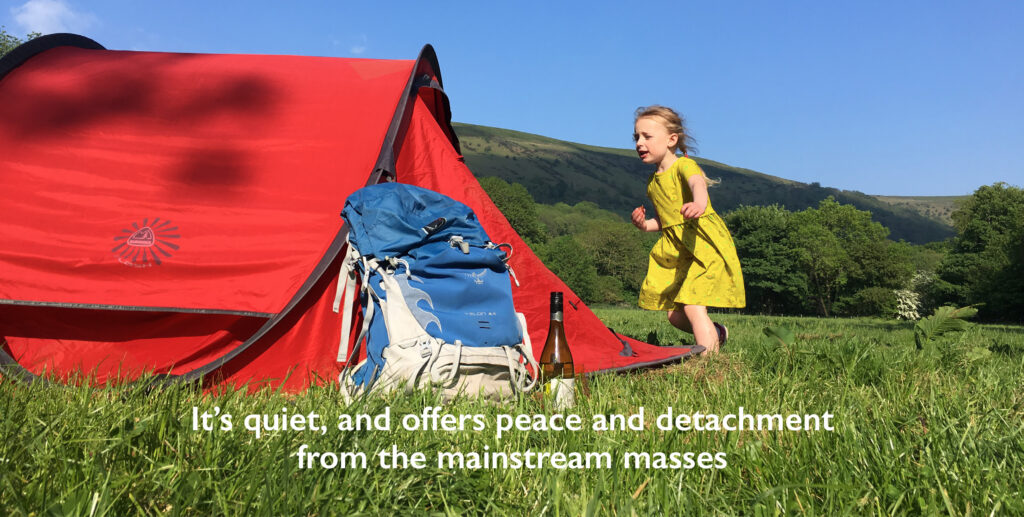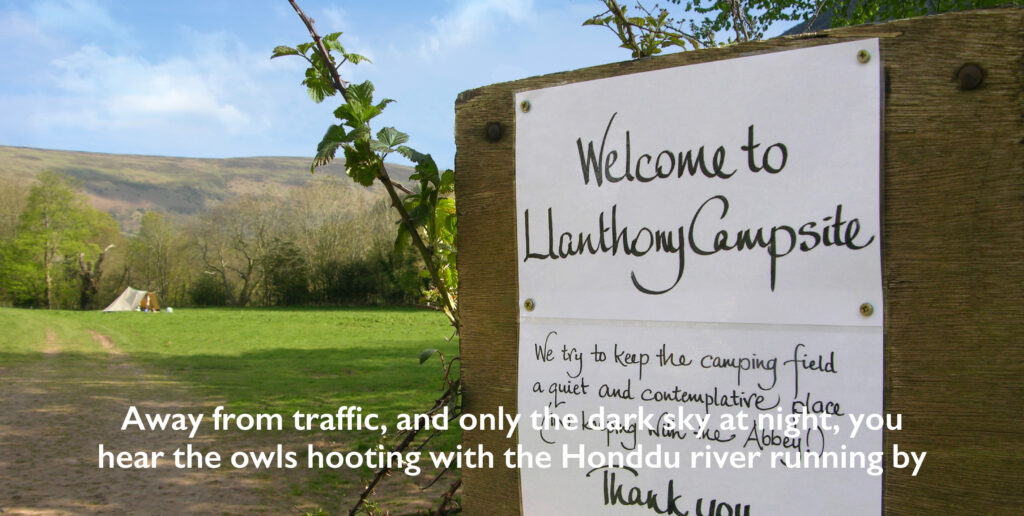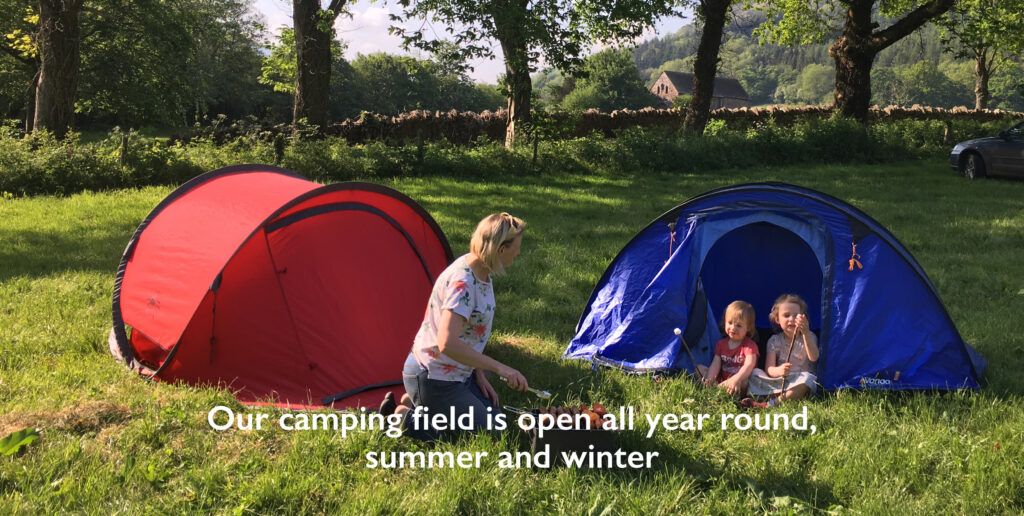 Welcome to our Llanthony Campsite
---
Away from the main roads, it's worth travelling the six miles through the mountains to our land and farm in the Llanthony Valley. Llanthony may be in the middle of nowhere, but with a mediaeval abbey on your doorstep, and two pubs an easy walk away, you don't have to go far for food and refreshment.

Cool Camping, one of Britain's top camping websites, says:

"… the facilities are simple, and thankfully the Passmore family who own the place are firm believers that less is often in fact more."

And,

"… the location, with its dramatic landscape framed by the arches of the abbey's remaining window frames, can't be beaten."
---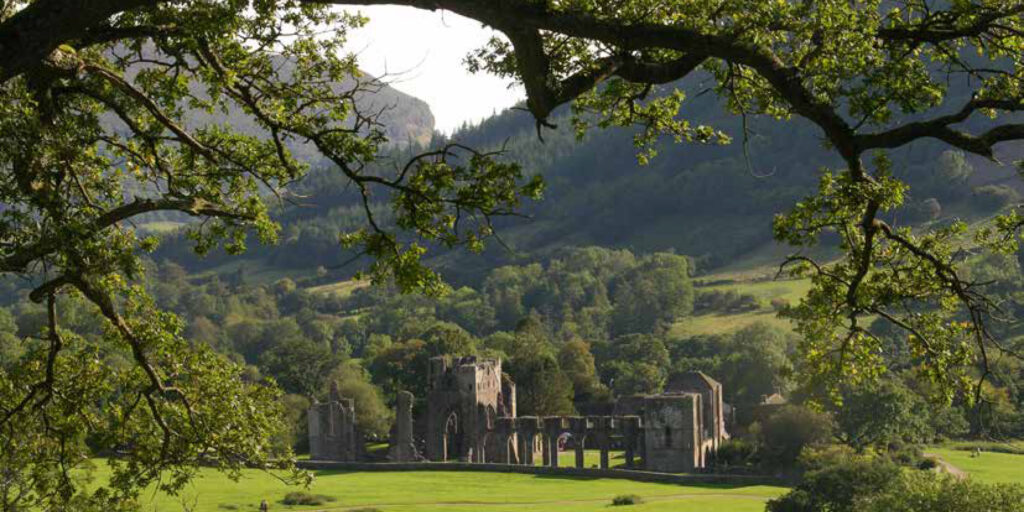 The facilities
---
The facilities are simple. Just a tap for drinking water. Toilets, but no showers.

Dogs are welcome. But please always keep them under close control, both on the campsite itself, and out on any farmland.

Eating local
The Undercroft bar of the little Llanthony Priory Hotel serves bar food at lunchtime and in the evening.

Treats Cafe down in the village is great for a camper's breakfast, and for home-made cakes at teatime.

We sell our own beef and lamb burgers, and pork sausages, all made here on the farm. We also sell eggs whenever available.
---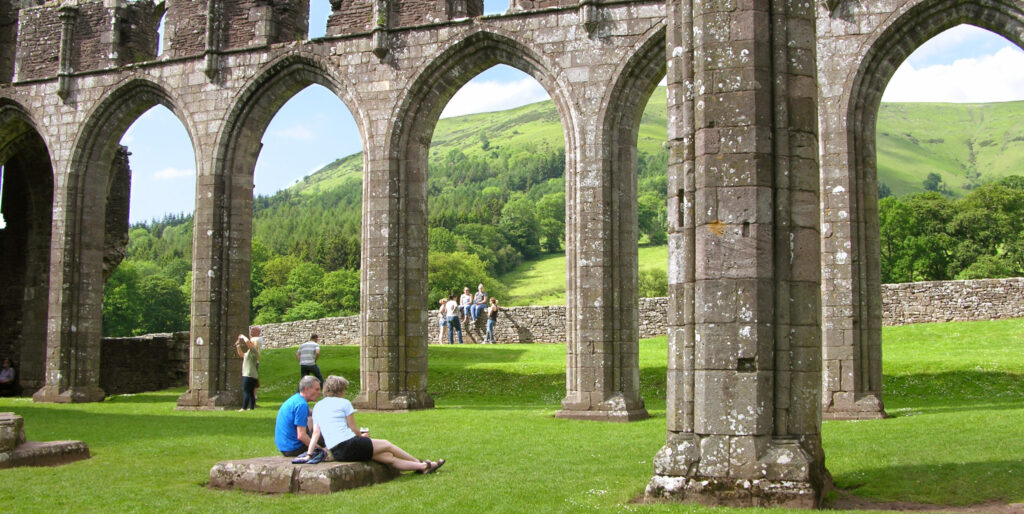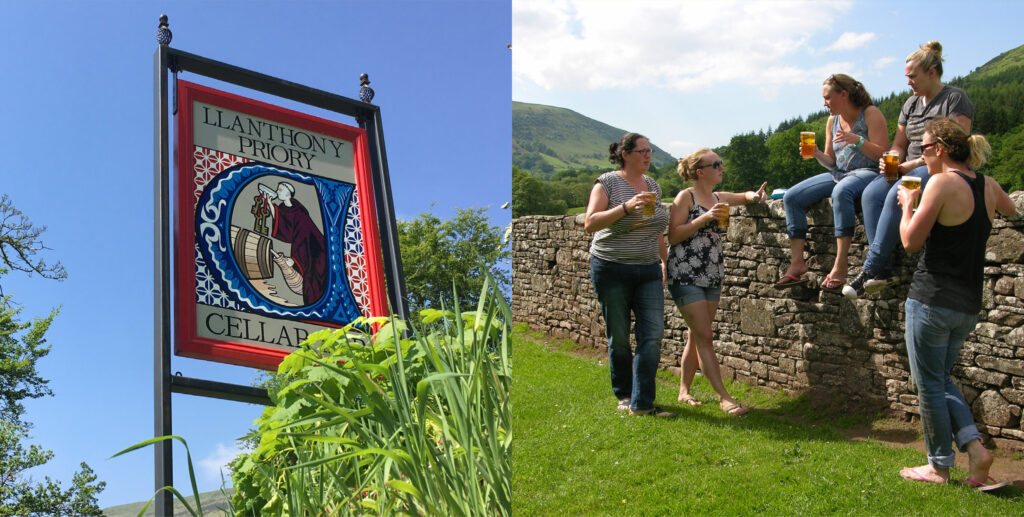 Things to do
---
The Llanthony Valley, with the Black Mountains all around you, puts you in the middle of truly wonderful walking country. Once you have climbed to the top of the ridges there are magnificent views to savour.

There are pubs to walk to for lunch, and rivers to picnic by. Lower routes through the fields provide just as interesting views, with crooked churches to visit and ancient farmhouses to walk past. And, for book lovers, there's the famous book town of Hay-on-Wye, twelve miles over the mountain road and the Gospel Pass.

For the more relaxed, you can just sit in the abbey ruins with a pint of beer in your hand, and look up at the sky!

Look at this video which features the Dark Skies above Llanthony Abbey.
---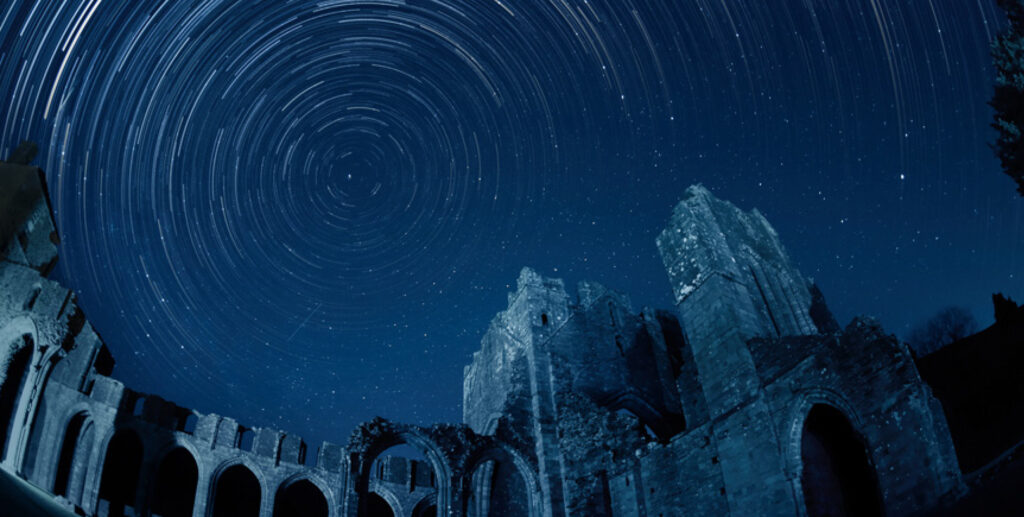 Booking and prices
---
There is no need for individuals to book.

Groups (such as those on Duke of Edinburgh Award expeditions) will need to book. Just email or telephone Cordelia.

Please find a space on the field straight away to pitch your tent. Colin will collect money in the mornings, but if he misses you please come up to the farmhouse to pay.

Please note: We cannot accommodate caravans or large campervans (VW size is fine – 5.5m max). Also, no wood fires, but you are welcome to bring charcoal for your own barbecues. No music, because the campsite is quiet at all times.

Prices
£5.00 per person per night. Reduction for families.

Pets
Dogs are welcome, but please keep them on a lead outside around the barn, and close by you on footpaths as this is a working farm.
---
Contact and map
---
Please do not hesitate to phone or contact us if you require any more information.

Cordelia Passmore
Court Farm
Llanthony
Abergavenny
Monmouthshire
NP7 7NN

Telephone: +44 (0) 1873 890359
---
Terms and Conditions.
© Llanthony Court Camping 2021. Powered by Pixel Reardon.